50% OFF LIMITED TIME DISCOUNT FOR GEORGIA RESIDENTS ONLY
We KILL CORONAVIRUS AND MORE!
As businesses start to reopen and people get back to routines it is critical that we stay safe and healthy by following CDC guidelines, wearing masks, washing hands, and establishing regular Disinfecting maintenance at homes and businesses.

At AllSafe Disinfecting Services we bring a 2 Step Disinfecting Process to our customers. Unlike other disinfection services who only use a single chemical to kill viruses Our Nano-Shield Antimicrobial Protection System is comprised of a full spectrum hospital grade disinfectant (EPA Reg . No. 10324-81-90896) which is effective against a broad range of bacteria, fungi, and viruses including human coronavirus. It is combined with a biostatic agent (EPA Reg. No. 81446-1) which creates a barrier that inhibits the growth of bacteria as well as mold, mildew, and fungus that cause breathing problems, odors, stains and the deterioration of the treated surface for up to 90 days. You receive twice the protection when we service your business, your home, or both!

Call (770) 262-0010 to schedule a Nano-Shield Antimicrobial Protection Service today
Upon completion of our service, you will receive an 8x10 Nano-Shield Certificate to be placed where ever you see fit. We recommend placing it where your customers can see it when they enter your business if possible. The certificate shows you are taking necessary steps to keep employees and customers safe as possible.

Our Disinfecting Services


Disinfecting and Sanitizing Service

High TouchPoint Maintenance Service

We use color-coded microfiber clothes to help reduce cross-contamination

We use the appropriate dispersal system for the service

Proprietary Nano-Shield EPA Registered disinfectant including EPA Registered biostatic antimicrobial agent for long term protection up to 90 days

Reoccurring services: monthly, quarterly, bi-annual and annual

On-Call and Emergency Services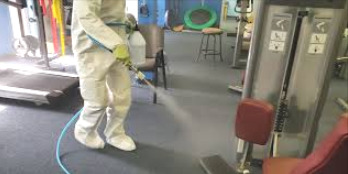 50% OFF LIMITED TIME DISCOUNT FOR GEORGIA RESIDENTS ONLY
CALL US TODAY FOR A FREE QUOTE!
GET 90 DAY PROTECTION AGAINST MOLD & MILDEW THAT CAUSE SERIOUS BREATHING ISSUES AND ODORS
(770) 262-0100